Advantages of Our Cone Beam CT
The CS9300 cone beam CT scanner provides your physician with the best diagnostic imaging without patients having to leave our office. Our reduced-radiation CT scans represent the state-of-the-art in sinus and ear imaging, and allow our physicians to quickly devise your best treatment plan. To see the other departments we have, click here.
Benefits at a Glance
Convenience: CT scans can be coordinated with appointments, take only one minute to complete and images are available immediately.
Safety: Significantly less radiation from conventional CT Scans. Optimal for children and limiting risk to our patients.
Comfort: The system's open design makes exams more comfortable, and can accommodate standing, sitting and wheel chairs.
Cost Effective: Office based CT's cost less than those done in hospitals or free-standing imaging centers.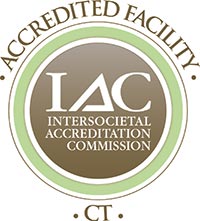 Patient Care
Midwest ENT Centre is dedicated to providing exceptional service and access to the best in modern ENT healthcare, every visit. The physician owners of Midwest ENT Centre recommend their patients take advantage of our in-office CT scans for their quality, convenience, safety, and affordability. If you have any questions regarding technologies employed by our practice, please feel free to contact us.
"Having my CT performed while already at the office was so convenient. My doctor was able to review the findings with me, explain my treatment plan before I left the office. " – Kim A., patient
Call Midwest ENT Centre at (636) 441-3100 for more information or to schedule an appointment.