Studies have shown that untreated hearing loss is linked to higher rates of anxiety. Let's look at a few of the reasons this happens, as well as what you can do to improve your mental health.
Worries About Your Hearing Health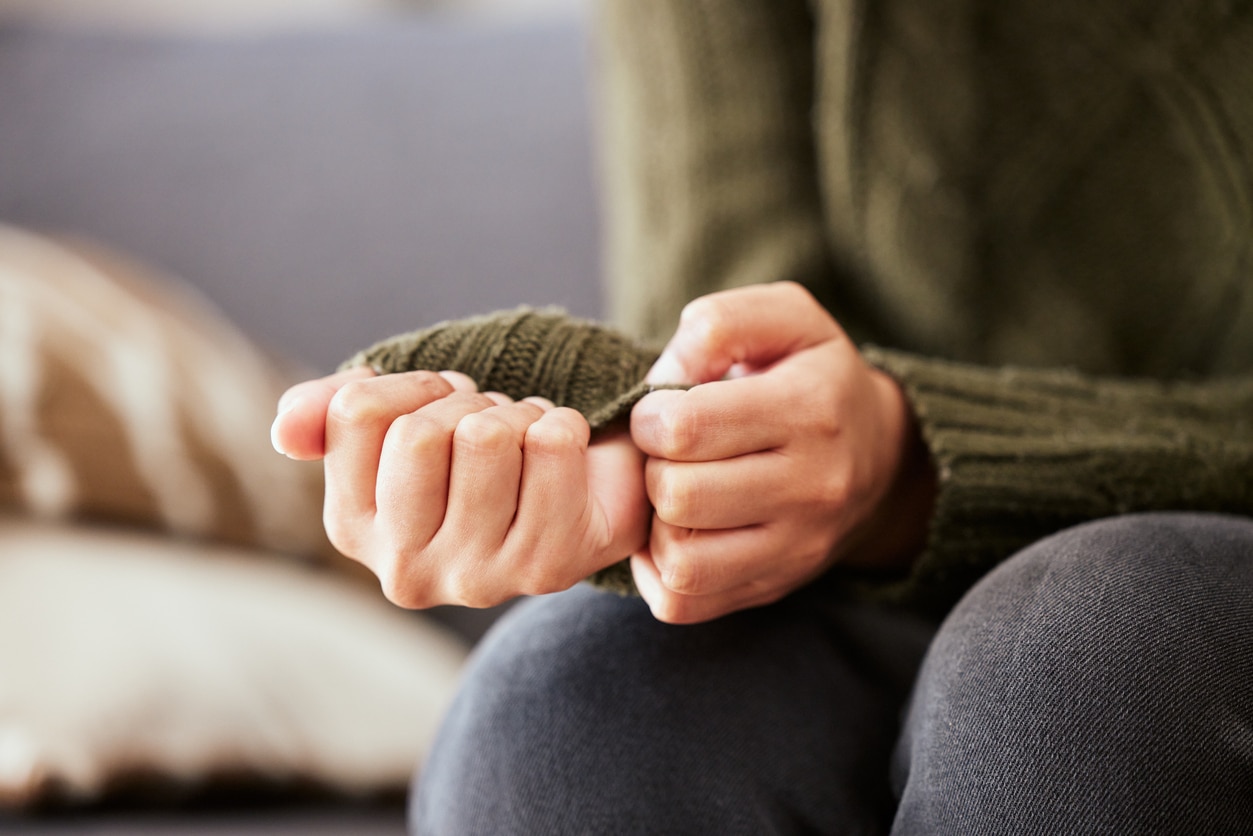 There can be a lot of questions and worries when you start to experience hearing loss. You might wonder things like:
What if my hearing gets worse?
What if I can't follow an important meeting at work?
What if I misunderstand someone and embarrass myself?
What if I lose my ability to hear completely?
Your anxious thoughts may only be related to your hearing loss. However, you might find them spilling over into other aspects of your life, as well.
Tinnitus Can Increase Anxiety
Tinnitus, or ringing in the ears, is a condition that affects an estimated 50 million Americans. It can often occur in people with hearing loss.
Many people who experience chronic tinnitus can find it very disorienting. Research suggests that tinnitus can make anxiety symptoms more severe.
One review looked at 25 different studies examining anxiety levels in people with hearing loss. It found that anxiety increased for people who experienced tinnitus and more severe hearing loss.
Another study found that people who had experienced chronic tinnitus for at least six months experienced more anxiety symptoms than those with no tinnitus.
Hearing Loss and Isolation
Both hearing loss and anxiety can lead to isolation. When you struggle to hear sounds, it can be stressful to go to large get-togethers with lots of people. If you experience physical symptoms of anxiety, you might worry that your heart will start to race, or you'll feel dizzy if you're out shopping at Mid Rivers Mall or your local grocery store.
Hearing Aids Can Reduce Anxiety
Treating your hearing loss with hearing aids can help you manage your anxiety in several ways.
Improves your ability to process sounds, which makes it easier to navigate the world around you
Gives you confidence in your ability to interact with others at work and at home.
Makes you less likely to isolate socially due to fear of not being able to follow conversations
Can be programmed to help mask tinnitus symptoms
To learn more about how hearing aids can help you or to schedule an appointment, call Midwest ENT Centre today.