Allergic rhinitis, often referred to as hay fever, is an allergic reaction that causes symptoms such as nasal congestion, runny nose, sneezing and a sore throat. Having chronic allergic rhinitis may also increase your risk of several other health conditions.
Asthma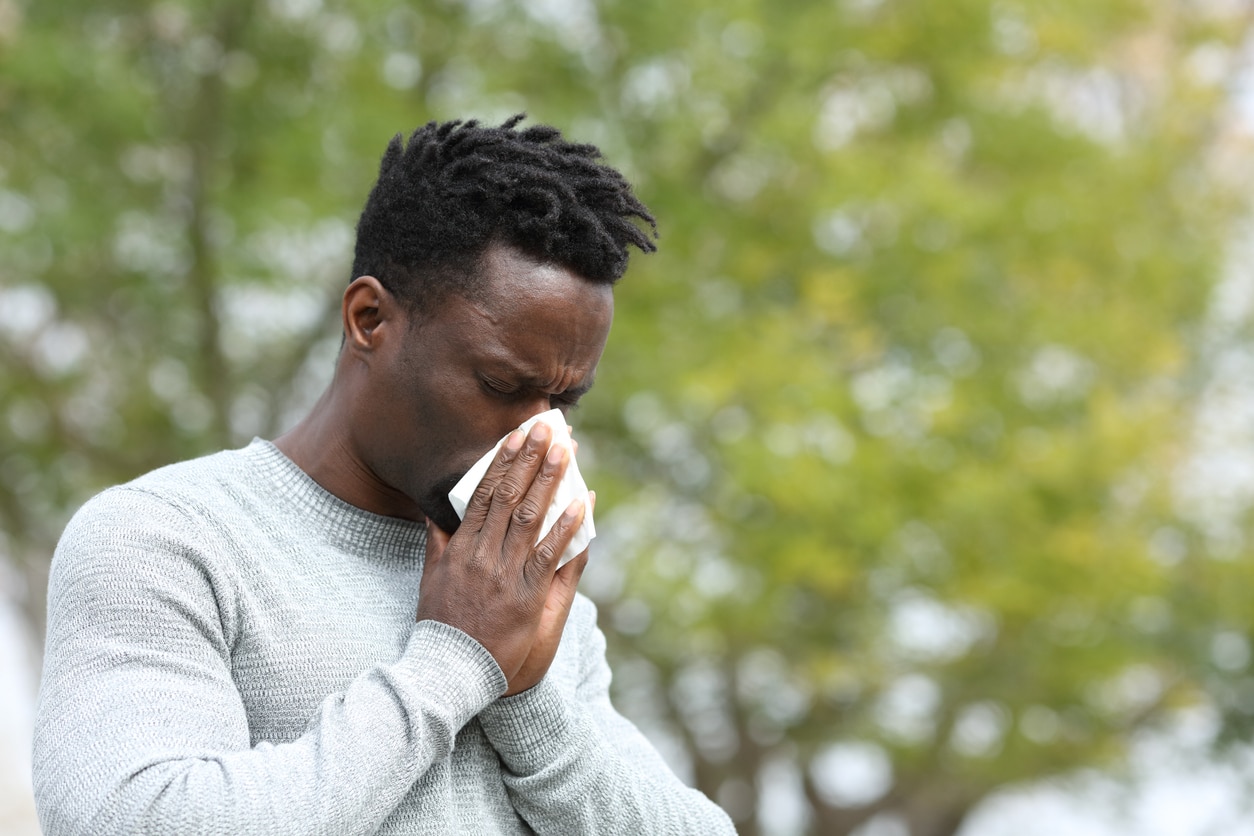 Allergies and asthma are often intertwined. This is partly because both conditions can be triggered by similar substances such as pollen, dust mites, pet dander and mold. Research has found that up to 58% of asthmatic adults also have allergic rhinitis.
Sinus Infection
Sinus infections, or sinusitis, occur when there is a blockage in the sinuses that lead to inflammation and infection. Allergies can block the tubes that drain the sinuses, increasing your risk of a sinus infection. Symptoms of a sinus infection include:
Severe nasal congestion
Facial pressure and pain
Headache
Thick, colored nasal discharge
Postnasal drip
Allergic rhinitis can put you at risk for both acute and chronic sinusitis. Chronic sinusitis is a sinus infection lasting longer than 12 weeks.
Ear Problems
Allergies can increase the amount of mucus in your ears and can block the Eustachian tube. This can lead to a variety of different ear issues, including:
Feeling like your ears are full or clogged
Pressure or pain in the ear
Ear infection
Tinnitus
Temporary hearing loss
Ear problems may be especially common in children with allergic rhinitis, as their Eustachian tubes are smaller and less developed, making them more prone to clogging.
Treating Allergic Rhinitis
Allergic rhinitis can increase your risk of other health issues and interfere with your overall quality of life. Symptoms can affect your sleep, make it harder to focus as well as make it harder to engage in activities you enjoy, like spending time with your friends or going for walks at Glen Travis Park.
If allergy symptoms are getting you down, make an appointment with a medical provider to be evaluated. They can perform allergy testing to accurately determine your triggers and help come up with treatment options which may include:
Medications like antihistamines, decongestants or nasal sprays
Lifestyle recommendations to avoid or minimize exposure to your allergens.
Immunotherapy in the form of allergy shots or drops.
To learn more or to schedule an appointment with one of our experts, contact Midwest ENT Centre today.