Tinnitus is ringing or buzzing in one or both ears. Reactive tinnitus is when average noises in your environment affect the intensity of your tinnitus symptoms. Nearly 10% of the U.S. population has experienced tinnitus lasting at least five minutes in the past year.
If you've experienced an increase in the intensity of your tinnitus symptoms after a coffee date to First Watch, it may be time to talk to a hearing specialist.
Causes, Triggers and Diagnosis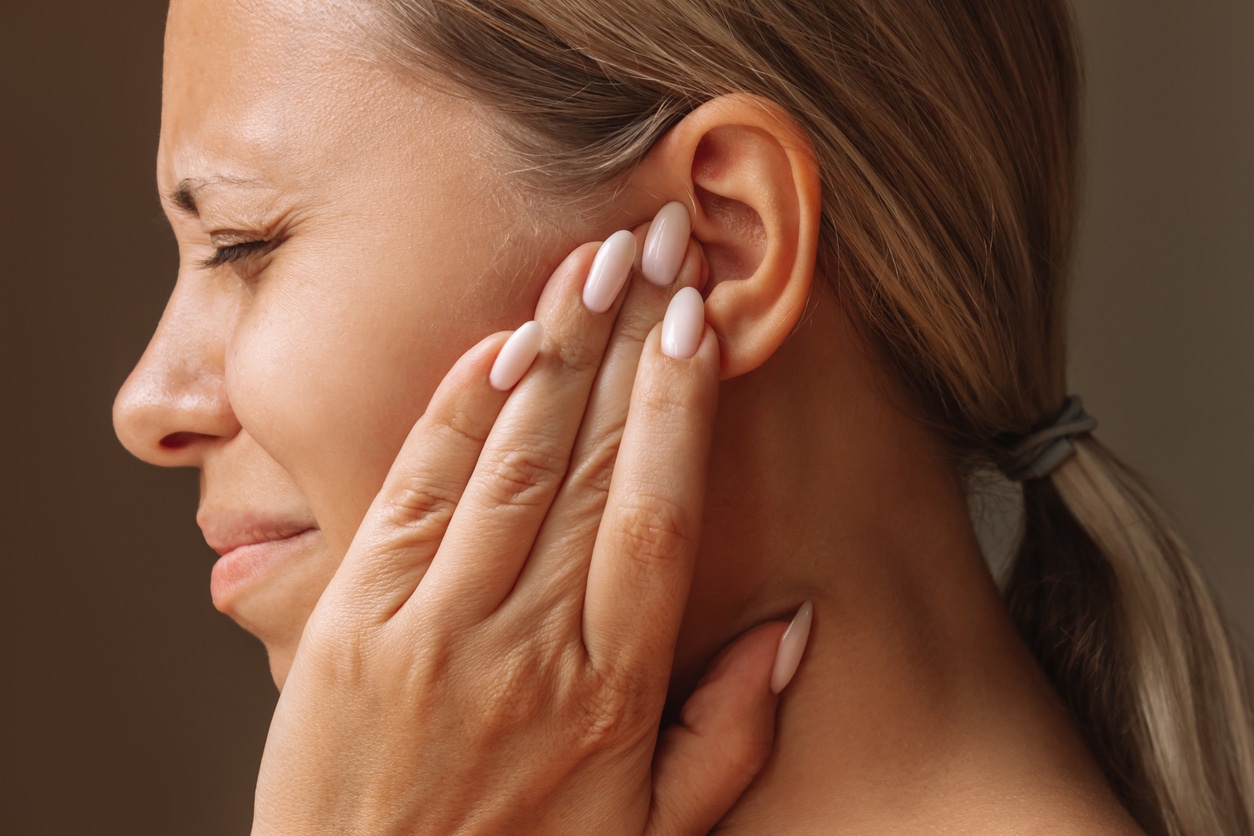 Average or low-level noises can cause an intensity spike in the loudness, tone or pitch of your tinnitus. Several triggers can cause a reactive tinnitus episode, including medications or stress. Reactive tinnitus symptoms can last minutes, hours or days before returning to baseline tinnitus symptoms.
The actual cause of reactive tinnitus is unknown. However, there is a strong link to hyperacusis. Hyperacusis is extreme sensitivity to sounds of low or average volume. According to a 2021 study, 80%–90% of people with hyperacusis also have tinnitus. There is no test to diagnose reactive tinnitus. Your hearing specialist will make a diagnosis based on a hearing test, oral questionnaire and ear examination.
Symptom Management Options
There is no cure for reactive tinnitus. However, there are a few symptom management options to help with reactive tinnitus. Your hearing specialist can help determine the best options for you.
Key options:
Tinnitus retraining therapy (TRT) effectively reduces most forms of tinnitus. TRT retrains the brain with sound therapy in partnership with counseling to not react to sound triggers. Over time, it neutralizes tinnitus sounds.
Hearing protection is a great option to avoid tinnitus triggers. Noise-cancelling headphones or earplugs can reduce exposure to sounds that trigger reactive tinnitus.
Adjusting your hearing aid settings could help with reactive tinnitus. Sometimes, reactive tinnitus can be triggered if the hearing aid volume is too loud.
It can be frustrating to experience reactive tinnitus, but your hearing specialist can help guide you through finding suitable symptom management options. To schedule an appointment, contact Midwest ENT Centre.